Officine Ceglia
We operate in the field of industrial shipbuilding and is able to offer customized solutions both for simple construction structures and for works of considerable commitment.
High investments in technologically advanced machines have allowed Officine Ceglia to quickly reach ambitious targets, making it competitive in many sectors.
Officine Ceglia s.r.l. it extends inside a large and equipped structure, on a total surface of 6000 m2 of which 3000 m2 indoor: it realizes and processes small and large pieces (up to 6 meters and up to 30 q.). br>
OFFICINE CEGLIA SRL is located in the Ranaro industrial area in Reggiolo, Via Caboto, 6/8. You can contact us for further information on telephone number 0522-210219 or fax number 0522.210219 asking for Mr. Ceglia Giovanni.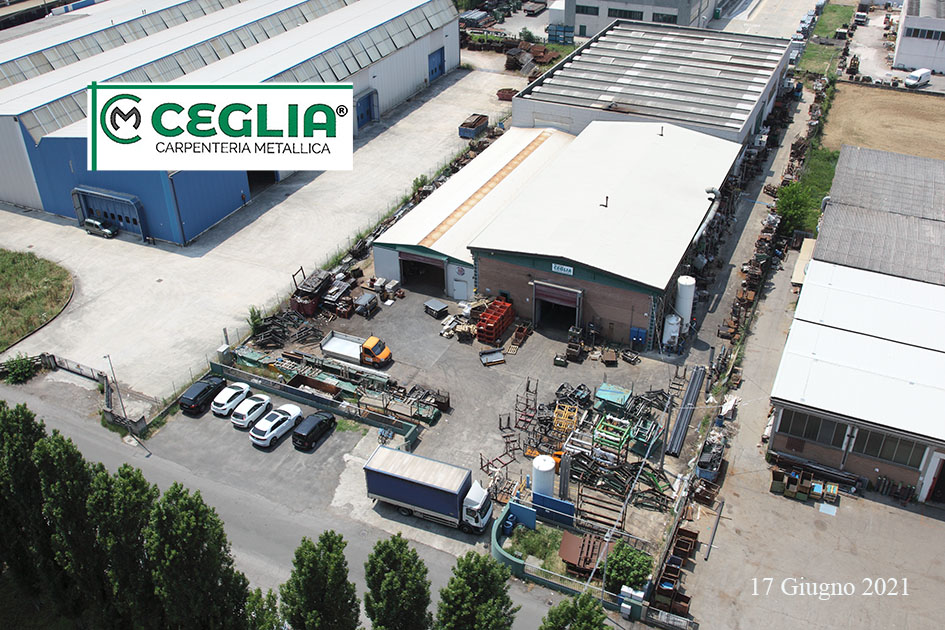 PROMOZIONE DELL'EXPORT AZIENDALE ATTRAVERSO LA PARTECIPAZIONE A EVENTI FIERISTICI 2021